Celebrating 100 Years
The Houston Zoo turned 100 in 2022! We kicked off our Centennial celebration on April 30 with a birthday bash extravaganza and continued all year long with a variety of special events.
Throughout the April 30 birthday bash, guests learned more about the Zoo's 100-year history and witnessed animals in action during Centennial-themed keeper chats. Other activities included Zoo history trivia, birdhouse crafts, live ice carving, and much more. Mayor Sylvester Turner also spoke during the event and announced April 30 would be recognized as "Houston Zoo Day."
Watch highlights from our birthday party below.
Centennial Highlights
A Centennial Mural Project featuring five murals around the city highlighting the conservation work we do across the globe.
Keeping our World Wild Centennial Capital Campaign launched on April 5, 2018, with a $50 million lead gift from the John P. McGovern Foundation. The campaign would fund The Hamill Foundation Black Bear Exhibit, Cypress Circle Café, Kathrine G. McGovern Texas Wetlands, a renovated orangutan exhibit, South America's Pantanal, Galápagos Islands, and the upcoming Birds of the World. With the generous support of donors, we exceeded our $150 million goal.
On the morning of our Centennial birthday bash, we unveiled the Legacy Wall honoring the leading donors of our first 100 years. More than 200 names are etched in metal as a lasting tribute to those who helped build today's Houston Zoo. We will be forever grateful for their extraordinary generosity.
Zoo guests were invited to see how the Zoo has transformed over the last 100 years by exploring the timeline in McGovern Plaza.
View our Centennial Media Coverage throughout the year.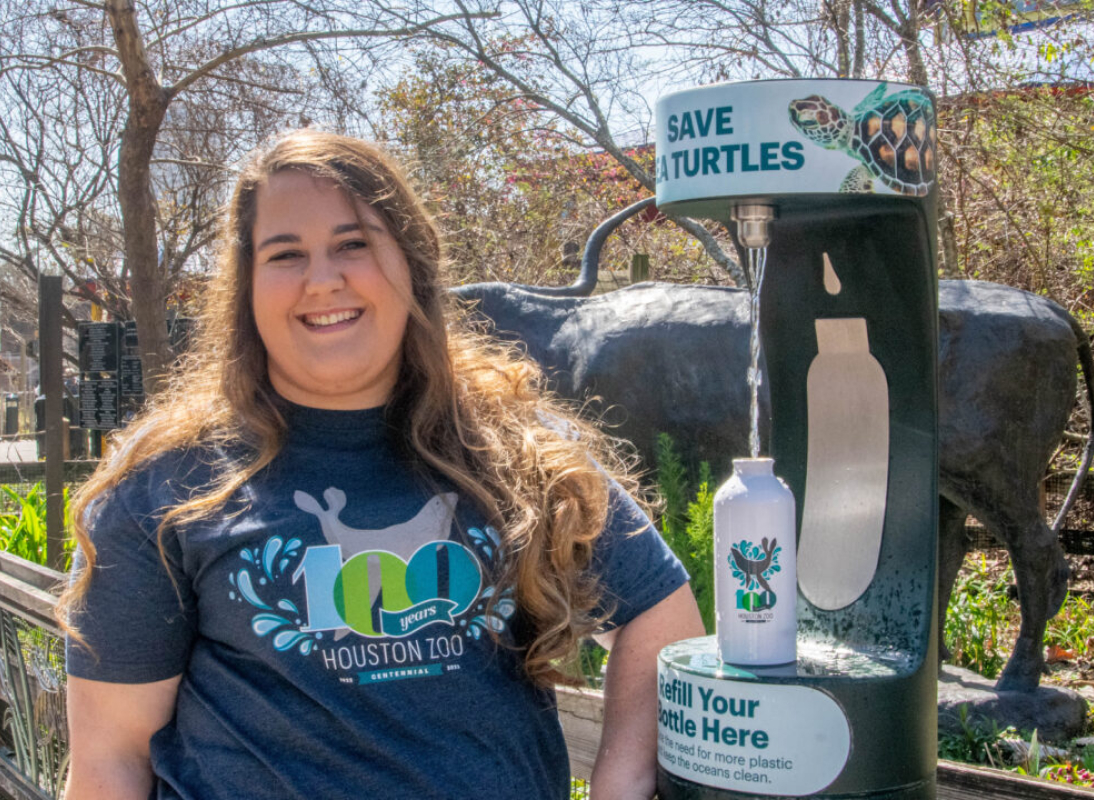 Get Your Centennial Gear
Show off your Centennial pride! You can buy your Centennial-themed T-shirts, hoodies, and other merchandise at the Zoo Store and online.